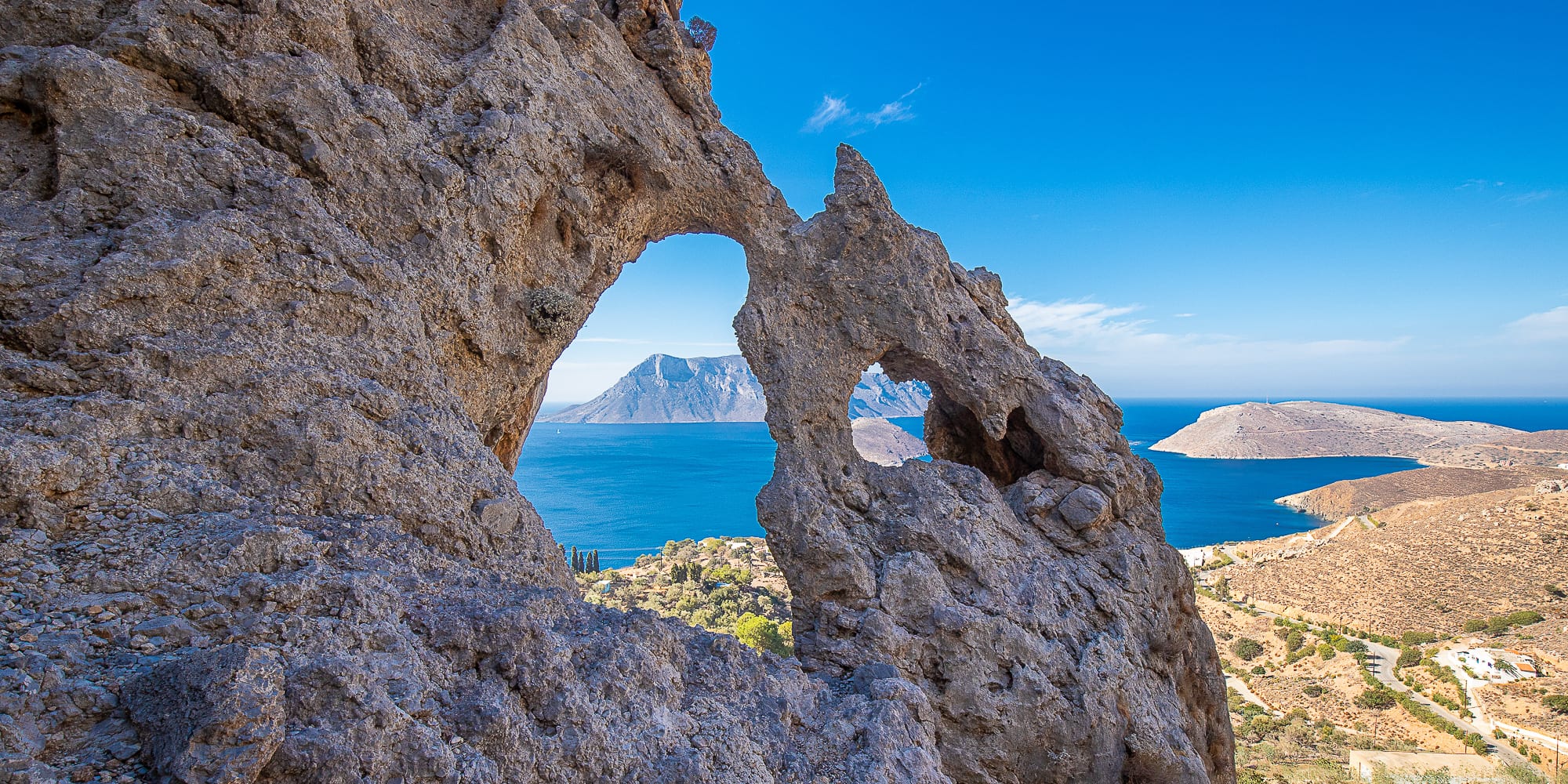 Rock Climbing in Kalymnos, Greece
For our first trip ever, we have selected a top destination for the one of the world's best rock climbing experiences: Kalymnos, Greece during the Kalymnos climbing festival. Kalymnos features gorgeous ocean views, and huge walls that span 90+ feet. You will enjoy perfect lines, hassle-free transportation, and a luxurious villa by the water, with a pool.  Ben and Lena are world-class photographers and will be making sure everyone receives plenty of Insta-ready photos by drone and camera. Don't miss a chance to be a part of a major climbing festival and a trip you won't forget.
$1799.00
Price per person
"

Kalymnos is considered to be one of the best climbing destinations in the world

"
FINISH:  Kalymnos, Greece
PRICE PER PERSON
$1499.00
DURATION
9 Days / 8 nights
Culture

Rich culture, delicious cuisine, and history
Rock Climbing

Experience the best climbing in Greece on challenging routes
Vespa

Explore the island on a vespa or atv
Photography

Learn photography tips from pro photographer Ben Nelson
Swimming

Enjoy a relaxing swim at your leisure
Hiking & Exploring

Hike the island and discover new routes
Accommodations in Kalymnos, Greece 
The property is by the sea, close to the rock climbing fields, and provides scenic views of the sea and mountains. A small town is located two kilometers away, offering restaurants and bars, a mini market, as well as a sandy beach with sunbeams, umbrellas, and service. The villa has three levels. All bedrooms have en suite bathrooms, air conditioning, a fully equipped kitchen, an outdoor barbecue area, a large swimming pool, and direct access to the sea.
PRICE INCLUDES
7-8 days of climbing
Shared accommodations
scooters to get to climbing routes
Personal Time (exploring, walking, hiking, or reading)
Welcome and farewell cocktails
Photos of the entire trip
PRICE DOES NOT INCLUDE
Transportation to/from Kalymnos
Food & drinks (common dinners can be cooked for 10€ for meal, dessert, glass of vine/beer)
Climbing Gear: Shoes, Harness, Rope, Belay Device
Travel insurance (mandatory)
Optional Gratuities
Additional tours and activities outside of rock climbing
Consider as you sign up
Airline tickets – Please check with us before purchasing your airline tickets to ensure your trip is confirmed with the minimum number of participants required to operate. Must arrive before 9am on Day 1 to catch the transportation vehicle
Trip insurance – To protect your travel investment, we highly recommend the purchase of travel insurance. Please contact us or see details.
Single Accommodations
There is no single supplement fee for those willing to share accommodations with a same-gender roommate. If you are willing to share but we are unable to pair you with a same-gender roommate, you will not be charged the single supplement fee. If you do not wish to share and request single accommodations, you will be required to pay the single supplement fee. Single supplement + $400
Weather
Average daytime temperatures in and around Kylminos generally range from 61° – 75° F with evenings cooling down into the 60s. 
Once approved we will provide the address and location to meet the group
Rock climb and explore the town. Your trip leaders will have a list of recommended routes and maps for the trip.
Things to do when you aren't climbing:
Tour the local ruins*
Shop for some Greek souvenirs*
Go scuba diving in the Aegean Sea*
Tour the island to Vathi on scooter*
Explore the food markets in Pothia*
Hike around the island
Visit the Cave of Skalia*
Kayaking trip on the Agean Sea*
Boat trip to Leros*
*not included in the price but very cheap
NOTE ON ITINERARY
Although we do our best to adhere to the schedule listed above, this itinerary is subject to change for numerous reasons beyond our control. The best tickets we have found are through Turkish Airlines and make sure your arrival date is October 3rd in Athens.
Meet your Travel Organizers
Stefano De Boni
London, United Kingdom
Stefano De Boni has been in love with climbing and mountaineering since when he was a teenager. He has 14 years of experience in different styles of climbing and climbed routes till grade 8a (5.13b) sport climbing. This led him to undertake a professional career as a climbing coach starting in 2011. Stefano works for the biggest climbing wall in London (Westway Climbing Wall). He's specialized in Performance training (for national and international competitions) and Outdoor climbing in UK and Alps.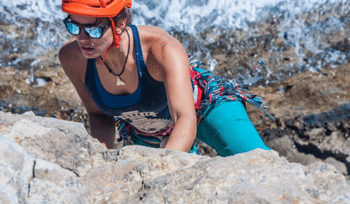 Lena Drapella
London, United Kingdom
Lena is an outdoor photographer with the main focus on climbing. Her photos have been published across National Geographic, Rock & Ice magazine, Gripped Magazine, Men's Fitness and many others. She has a vast trad, sport & bouldering experience throughout UK & Europe, with visits to places like Spain, Jordan, Greece, France and Italy. She currently lives in the UK where she works as a senior climbing coach at the biggest lead climbing wall in London. The last time she was in Kalymnos, she spent over 2 hours hanging upside down in Grande Grotta… In a wedding dress.
Vienna
I signed up with Huck Adventures for a climbing trip to the Red River Gorge in Kentucky this Spring 2018. It included transportation from KC to Kentucky, lodging at a private cabin for the group, home cooked dinners at the end of each day, and daily guide to climb with. It was a group of five with two different departure times which  worked well with my work schedule. The cabin slept 6 very comfortably. It was a beautifully equipped and fully stocked cabin with a Jacuzzi. It was nested in the woods with cool trails to wonder and get lot in. Group dinner were fun and yummy. First night was chili, then taco night, followed by Pizza at Miguel's. Which if you are climbing at RRG, should not be missed. Our guide, knew the area very well, was super knowledgeable in climbing, and super friendly. The group was diverse, we had someone who never climbing outside and this was their first time to someone who's been climbing 15 years. Everyone had a great time. I would totally sign up for another one of their Huck Adventures.