Since automobiles first appeared and made travel easier and more accessible, we've been a mobile society. Being able to travel long distances in a short amount of time changed the way we live, work, and have fun.

In the 1970s and 1980s, we saw the introduction of the conversion van; adding a sense of customizability to fit various lifestyles: shag carpet and disco balls for the nightclub lover and TVs and VCRs for family vacations. These vans came and went, becoming rare collector items for outdoor enthusiasts who would customize them to fit their sport. But, now they're making a comeback, thanks to innovative companies like VanDOit.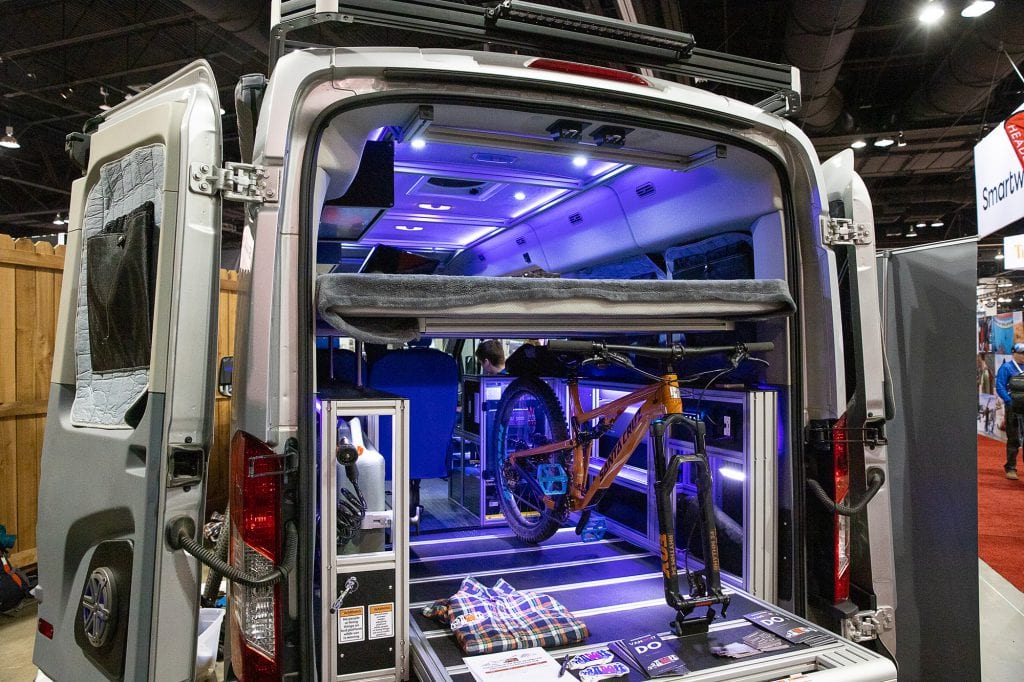 VanDOit, based in Kansas City, specializes in converting the Ford Transit into adventure vans. The founders of VanDOit have been in the auto industry for three generations, and they've been leasing fleet vehicles for 20 years. After the lease is up, they take the low mileage vehicles (typically between 15,000 and 20,000 miles), and turn them into the adventure vehicle of your dreams.

They work with their customers to customize the van for different adventures; everything from a slide-out back rack to a bed and anything in between. You can add solar panels to keep everything charged, mount a TV and satellite antenna, and add various cargo racks to make sure your gear closet travels easily.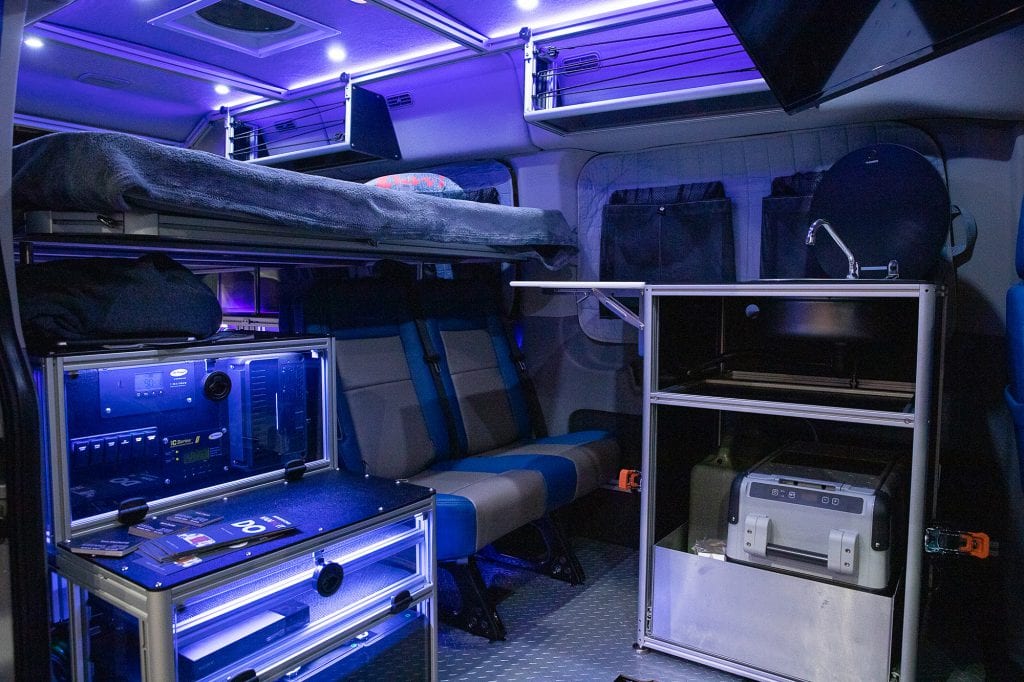 A majority of this customization comes from parts that they make in house. For example, they buy aluminum t-racks in bulk and cut to serve their purposes.

It's because of their ingenuity that made VanDOit the obvious choice for Huck Adventures to build out their ultimate adventure vehicle. That's why we're excited to announce VanDOit as one of our brand partners and the exclusive van partner for the Huck Adventures Van. They are currently working on the Huck Van, and we can't wait to see the finished product, featuring:

Waterproof rear audio upgrade
8 foot manual easy-up canopy
Hot shower setup
340 watt off-grid smart solar system
Furnace for cold nights
Kitchen pod with sink and portable refrigerator
12 foot VanDOit Roof Rack to make mounting paddle boards, bikes, storage boxes, etc. incredibly easy
Just wait till you see the build out!

On June 1, we'll be launching our Van Couple promotion, where you could have the chance to tour North America in our Huck Van for 12 months. Head over to www.huckadventures.com, sign up for our emails, and follow us on social media so you can be one of the first to know when this promotion launches.

If you're interested in learning more about VanDOit and their custom vans, email josh@vandoit.com, and tell him Huck Adventures sent you.